In this post, we will take a close look at 5 of the Best User-Generated Content Campaigns in Social Media and they made them work.
Every marketing expert will confirm that word-of-mouth advertising is the best way to promote your brand. First of all, it's the most natural type of marketing. It's the most human because advertising comes from close friends, not the lifeless screens of TV sets, monitors, smartphones, or tablets.
And thus the second important factor comes up: word-of-mouth marketing indeed shows a customer's true sympathy for your product. In this case, advertisers are not professionals: they get no money for sharing information about the brand, but people promote the product whole-heartedly, and this means they really like it.
What could be more trustworthy than the positive testimony of unbiased clients?
Now, in our digital era of omnipresent internet, the web has become the primary domain for marketing. And, above other advertising methods, we primarily need to concentrate on effective word-of-mouth marketing. The internet is also a society, and cyber communication provides an opportunity for sharing thoughts about different brands.
Actually, on the internet, you are free to reach people's ears even more effectively than in real life. That's why web users have begun to speak so actively about the products they buy—to the point that now we must take into account User Generated Content (UGC), which is simply the web form of word-of-mouth marketing.
So, what does UGC include? We can count different customer responses on social media, forums, blogs, and official brand websites. Besides the textual information, we should also consider original pictures, commix and videos—people now have a wide variety of ways to express their opinions about the product they have experienced.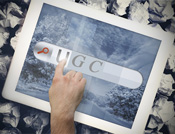 As such, UGC can definitely become a very useful tool in the hands of a skilled social media marketer. In general, your work with UGC should look like that: you just ask customers for their responses, then take the most constructive and helpful of them, and finally share this info through social network accounts with your target audience.
Nevertheless, it's just a brief and schematic description—in practice, there are many details you have to carefully consider. So, let's look into some of the best User Generated Content campaigns that have occurred on the internet. This review of effective past campaigns should help prepare you for the real practice of UGC social media marketing.
Also take a look at how you can encourage your audience to produce user-generated content!
Coca-Cola Facebook Fan Page
Coca-Cola Company shows probably the most successful example of using UGC content on social media. The thing they have done is quite simple—they have allowed customers to share true stories connected with Coca-Cola.
The whole matter began when the creators of a Facebook fan page, Dusty and Michael, started posting funny videos and other content. It was definitely interesting for fans to see these stories about Coke from normal customers, and the fan page quickly gained a lot of likes.
As a result, the fan page was full of amusing User Generated Content, and Coca-Cola encouraged Dusty and Michael to continue. Again, the fact that the content was created by people, not professional marketers, increased the appeal for the brand page.
So, the conclusion we can make here: let your customers talk about your brand, and soon their comments will become your best advertising. Besides, this advertising won't be aggressive and obtrusive—rather, naturally considerate and honest.
What could be more conclusive for customers than the views and experiences of like-minded customers, especially if it's presented in a witty form?
The Best Job in the World
The Best Job in the World campaign was launched back in 2009. The artful marketers of Tourism Queensland made an interesting job offer: you could become a caretaker of the island in the paradise area of the Great Barrier Reef. The salary was set at $150,000 and the contract would last 6 months.
The only thing participants needed to do was to send a short video explaining why they deserved to take the place of the island caretaker. Many people were tempted by the alluring job offer and Tourism Queensland quickly received 4 million videos. All hits were posted on their website, and as a result, it got almost 3.5 million unique visits.
This is a great example of how you can give people an opportunity to happily promote your company on their own, isn't it? The viral success of The Best Job in the World campaign proves that the most attractive advertising is created by customers, who of course aren't even interested in the commercial progress of the company.
Art of Trench
On Instagram and other social media sites people like to share their photos, then comment on and like them. Burberry successfully used this tendency for their advertising needs in the process of refreshing their trench coat line.
The Art of Trench campaign started as an opportunity for the customers to appear as true models. Burberry created a special website and asked fans to send photos in which they wear the label trench coat.
The photos were uploaded on the Art of Trench website with options for liking, sharing, and commenting, just like on any other social media site. The website attracted people thanks to viewing and communicating opportunities and generated 7 million views within 6 months.
Here we can see an example of how a clothing brand can gain insights into fashion with the help of its customers. Indeed, people create fashion, not couturiers, and the Art of Trench campaign just demonstrated how fan force can be turned into viral advertising for the clothing line.
Old Spice: "The Man Your Man Could Smell Like" UGC Supplement
You probably remember these funny ads with the bare-chested Isaiah Mustafa. To this day they remain prime examples of one of the most successful social media commercials. So it's not surprising that Old Spice soon continued the campaign by posting videos with personal replies to different commentators on Twitter, Facebook, and other social media outlets.
As a result of the 186 additional "The Man Your Man Could Smell Like" videos launched, the number of followers on the Old Spice Twitter account increased by 2,700 percent over two days and the official website got a 300 percent boom in its traffic.
Strictly speaking, The Man Your Man Could Smell Like is not purely UGC, because the video answers were not created by the customers. However, while commenting and posting on social networks, the clients became the live impulse for making new amusing videos. So, in this case, we see a great example of how UGC content can be used as an idea to be implemented by professional marketers with the help of all the means they have.
Dunkin Donuts Coolatta
Dunkin Donuts demonstrated an example of an efficient UGC social media campaign. It is somewhat similar to The Best Job in the World, though Dunkin Donuts had a different aim and field of activity. They stayed within the boundaries of Facebook and urged their fans to post photos with Coolatta coffee. In return, they were rewarded with useful things such as iPhones, TV screens, clothing, and so on.
What's the benefit of a UGC marketing campaign like this? It is low cost, and Dunkin Donuts seamlessly pushed customers to promote their brand by uploading pictures of themselves with their new beverage on the most popular social media site.
The Coolatta campaign shows the simplest way of giving customers the opportunity to advertise the company by themselves. The only thing Dunkin Donuts needed, in this case, was a relatively inexpensive form of encouragement.
***
These cases demonstrate a few of the smart ways you can use User Generated Content Campaigns for brand promotion. So study from them and try your own.  Some of the new social media marketing tools available now such as MavSocial can really assist you in your efforts.
From MavSocial | Social Media Marketing Software for Business