There's no question that technologies like Facebook, Whatsapp, PayPal, and Amazon have streamlined the way we live and made it more convenient.
But with so many apps and websites, there comes a point where it becomes overwhelming. The industry calls this "app fatigue", which describes that annoying feeling you get when your phone is cluttered with 5 social media apps, 3 ride-sharing apps, 7 Chrome tabs opened for restaurant reviews, a tab for online banking while having another banking app opened in the background…just talking about this stresses me out, so the thought of an all in one app sounds like a dream come true.
Well, great news! WeChat is that app.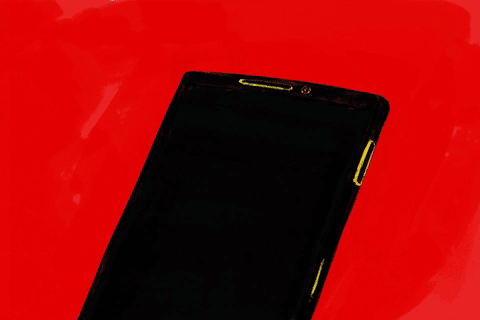 WeChat, originally launched as a messaging app 5 years ago by Tencent, has over 1 billion active monthly users, 92% of which use it on a daily basis. What's even more interesting is that users spend an average of 66 minutes on the app a day as opposed to Facebook's 50 minutes. And 30% spend at least four hours a day on it, sending over 38 billion messages!
If an app is so popular, you may be wondering why you haven't heard much about it or have it on your phone.
That's because WeChat is mainly used in China.
Facebook, Whatsapp, Google, and Instagram are blocked in Mainland China under the country's internet censorship policy, aka "The Great Firewall of China", which definitely helped with cementing WeChat's dominance in China.
But, there's more than meets the eye.
More than a messaging app
Since its launch in 2011, WeChat has quickly become a necessity for life in China as it leads the country and, to an extent, the world towards a cashless economy.
Below are just a few of WeChat's functionalities:
Connecting with friends
Message your friends via text, voice recording or gifs

Audio or video calls

Send pictures, videos, location, and large files

Share posts on your feed where friends can like and comment

Browse "news feeds" and "pages"
Travel
Hail and pay for cabs and ride-sharing services

Scan and pay at the subway gate and on buses

Book and pay for trains, flights, and accommodation
Entertainment
Play games

Find new friends

Shop, pay and track in-app shopping

Order your food and pay at restaurants

In-store payments and price comparison in nearby stores
Services
Electronic ID

using facial recognition technology

Pay all your bills, manage investments and bitcoins

Transfer money directly to friends

Book appointments or services (e.g. manicures, hospitals, dry cleaning, food delivery)

Store membership "cards"

Donate to charities

Avoid crowds based on a location heat map

Track your steps
So imagine for a second that you have Facebook, Whatsapp, Skype, your bank app, Apple Pay, Uber, Yelp, GrubHub, Craigslist, PayPal, all your game apps, your bike sharing app, Tinder, Amazon, Expedia, transit passes and more all within one app. To illustrate this, take a look at this short video illustrating "One Day of WeChat".
With user experience being the main focus of the app, WeChat is an all in one ecosystem, streamlining the way of life.
Beyond China
There are over 70 million WeChat users outside of China and international brands have long been using WeChat to market and sell to Chinese consumers. According to L2's 2016 Luxury China Digital IQ Index, 92% of global luxury brands including Chanel, Burberry and Prada already have WeChat accounts.
In 2016, the number of Chinese traveling overseas reached 135 million, spending approximately $261 billion and is expected to reach $422 billion in 2020.
Brands cannot afford to pass up on Chinese tourists.
As a result, over 15 countries have adopted WeChat and WeChat Pay to make traveling and spending more convenient for the Chinese consumer.
Another reason international brands have created a presence on WeChat is to cater to the need of Chinese students studying abroad. Chinese students spend $56 billion annually in countries like the US, UK, Australia and Canada.
The latest example of WeChat adoption is in Australia where nine cross-border payment service providers have partnered with WeChat Pay, connecting Australian merchants to Chinese consumers.
Why this matters to marketers
WeChat, with its seamless application, understands consumer attitudes, behaviors and purchase intent better than any app available. And with that degree of connectivity, there are endless possibilities for how marketers can reach their audience.
In the next few weeks, we'll be diving deeper into WeChat marketing as MavSocial has just rolled out WeChat functionalities on our platform. Some of these articles include:
Step-by-step guide on WeChat marketing

Content marketing ideas for WeChat

Selling on WeChat stores

Influencer marketing on WeChat

Social media strategies for the Chinese market
So stay tuned!
Take Control of Your Social Media Marketing Today!
No credit card required