Today 1.73 billion people worldwide are using social media, and that user base is growing and expected to reach 2.55 billion people by 2017. With that large consumer audience available, business owners have amazing social media opportunities to not only expand beyond their 4 walls, but beyond country borders to reach new customers around the world.
This article will look at where the most profitable opportunity lies globally, and how some companies are already managing social media engagement campaigns to reach them.
The Global Opportunities
While there are many users active on social media, it turns out that certain countries have a much higher level of engagement than others. The results of a recent study may surprise you.
While it seems that everyone in North America is on social media, even if they were, that would only amount to just under 400 million people, or 33% of Facebook users. In fact, North America only holds an 11% share of the social media market, with Western Europe coming in just below them at 10%.
The highest amount of active social media users are actually found in East Asia, which is home to 37% of the social media market share. As far as countries that are up and coming, South America is the fastest growing market for social media, followed very closely by India and then Japan.
For any company wanting to expand, you now have the opportunity to do so conveniently through the virtual social media world. Not only countries emerging in terms of social media, but apart from Japan, they are emerging economies which are expected to be among the strongest in the world within the next couple decades.
Consumer Behaviours
We know that that consumers are using social media globally, but how are they using it? Is it really worth the investment for businesses to attempt a global social media campaign? A recent study found that 88% of global consumers use the internet to improve their shopping experience. It is important to note as well, how consumers are accessing the internet.
They are not just using desktop computers anymore. In fact, more users are mobile and using their smartphones to check in. Mobile internet access fundamentally changes the shopping experience by allowing users to enhance online and in-store shopping. Consumers can now shop for a product at a store, compare prices online and buy where they find the best deal.
Is social media really impacting consumer decisions? Well, 54% of consumers find that social media influences their behaviour. China leads the global market with 82% of users being influenced, while Singapore follows them with 74% and Spain, the US and the UK trail behind at 55%. The most influential platform was China's Weibo, influencing 65% of Chinese users towards specific products.
So China leads in the market for influence, but how about the actual sales? The reports say that 45% of social network users actually buy more products from brands they engage with on social media. Once again China comes in first with 80% of consumers buying goods, followed by 63% from Singapore, 50% from Spain and 40% from the US, UK and Italy. The answer therefore is yes, customers are actually buying through social media.
The last aspect we will look at is the "social" in social media. We can't forget the importance of influence that word of mouth has. It has been found that purchases are most powerfully influenced when recommended by family, friends and promo branded content through social media.
Overall 40% of users globally have shared a purchase they made with their network, with Chinese users leading the way again with 78% who have shared their purchase.
What does all this mean? There are huge social media marketing opportunities to reach consumers in countries around the world who are engaged with businesses through social media platforms. The key to this entire scenario at the moment is China. They have the largest share of social media users in the world and are the leading country in consumer digital adoption.
If you are a business owner and are not salivating at the mouth, you should read the above stats again. The huge base of Chinese consumers are active on social media, buying products and sharing it with their friends. It is the ideal environment for companies looking to grow and expand.
Social Media in China
One very important thing to know is that reaching Chinese consumers is not done through Facebook or Twitter, like in many other countries. The Chinese government limits internet access and Facebook, YouTube and Twitter are not accessible. So, what are your options for social media in China?
–        Tudou/Youku: This website, the Chinese YouTube, has the largest bandwidth of users in the entire world, with more than one petrabyte of data moving per day to seven million users.
–        Renren: The Facebook of China is rapidly growing in popularity.
–        Weibo: This is the Twitter of China, and is the second most popular social media platform, with twice as many users as Twitter.
How Brands are Seizing Global Social Media Opportunities
Yes, companies are already seizing the opportunity to engage the Chinese audience, and are doing so with success. Learn about 5 companies, how they approached a social media campaign and their results:
Fendi: This luxury fashion brand out of Italy launched a campaign on Weibo, allowing users to play with the colors on the handbags sold by the company. Those who participated, had the chance to win a handbag valued at nearly $250. The success of this campaign was clear, with 3,840 reposts in one week and 1,495 comments. Another post reached 884,073 Weibo users. The final results showed Fendi's followers increased by 255% in 3 weeks and daily followers increased by 550%.
Coach Inc.: This luxury leather brand out of the United States launched a campaign on Weibo that asked for contact information in exchange for the chance to win a luggage tag valued at only $82. One fan a day was selected. By doing this, reposts increased by 13%, comments by 157% and thousands saw the campaign. A great deal of exposure at a very low cost.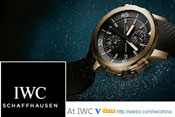 International Watch Company: IWC is one of the major players in the world wide watch industry. They created a campaign focusing on the Chinese Mid-Autumn Festival, showing that the company not only understands the social media business opportunities presented by Chinese social media networks, but also cares to relate to the culture.
The campaign asked users to share a photo of the moon with a caption. The campaign lasted for about one month, generating 137 reposts and 41 comments. This is relatively good considering how new the company is on Weibo.
Dell: Using RenRen, the company has seen a sharp increase in sales after moving to the social media platform and setting up a brand page for the company. Fans of the page can now buy products from the page, get information and even talk to sales associates. This has helped the page reach nearly 1,000,000 fans.
In 2011, Dell launched Dell Money Jar on RenRen where fans completed tasks and gained support from others, allowing them to earn credits that could be changed into coupons. This campaign brought 125,179 new fans to the page, sold 3,887 computers and generated $2.88 million in sales. This showed the power of the social media platform for businesses selling in China.
KLM and Youku: This company launched a social media campaign in 2012 which aimed to increase awareness of the Dutch airline and their flights to Europe. They used videos and a creative story line which followed a rabbit on her travels using KLM to reach the destinations. The campaign resulted in KLM gaining 88,000 followers and allowing the company to become established in the Chinese market.
These are just a few examples of how companies have broken the ice and made their brand known in in the Chinese market through their social media campaigns. One thing to keep in mind, is that breaking into new markets will require research in order to understand the culture.
Strategies can vary from country to country, and relating with the target audience – as Dell did – can make a large impact. While China is not the only audience to target, they should definitely be considered. Launching a social media strategy, that keeps global opportunities in mind, can take your business to the next level.
If unsure where to start, there are platforms, like ours, designed to efficiently manage a multi-platform campaign that will reach countries around the world. Join the companies already reaping the benefits from engaging with consumers around the world by expanding your social media campaign overseas.
From MavSocial | Complete Visual Content Management & Social Publishing Software