In today's light-speed digital world, blogs #blogs have been gently nudged out of the spotlight by Facebook, Twitter and many of the newer social media kids on the block. But this old timer isn't some creaking relic of a bygone age that should be tucked up in a warm blanket and forgotten about. Learn how you can enhance your social marketing with these 7 small business blogging tips.
It is still a potent marketing tool that can be an integral part of your overall social media #socialmedia strategy. Blogs add breadth and depth to your brand, allowing you to develop ideas and add insights that inform, educate and entertain your readers. Providing educational material through a blog is a sound customer acquisition strategy.
And the more you blog the better your chances of picking up new customers and generating leads #leads. Not convinced? Here are a few juicy statistics that might just have you licking your lips. They come from a study by marketing software company Hubspot on the impact of web-based content of more than 7,000 of its business customers. Among the key findings are:
–      Companies that blog 15 or more times a month receive 5 times more traffic than companies that don't blog
–      B2B companies that blog only 1 or 2 times a month generate 70% more leads than companies that don't blog
–      Companies that increase the volume of blogs from 3-5 times a month to 6-8 times a month almost double their leads
–      When increasing the total number of blog posts from 11-20 to 21-50 the average company experiences a 45% growth in traffic.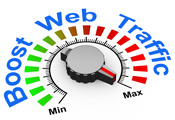 Whether you are a newbie or a seasoned pro who would like a refresher, here are seven blogging tips #tips that can improve your social media standing and generate more traffic to your website.
Write well – content is king! Write with passion about topics you are knowledgeable about. People want well written informative content #content and so does Google. Poorly constructed articles that have been flooded with keywords go straight to the bottom of search engine results. Be engaging, use clear, simple language and stay focused. Don't be afraid to inject a little personality and take the time to develop your own blogging voice.
Employ SEO techniques – by all means use relevant keywords, but ensure your article still flows naturally. If it reads like it was written by a robot your audience #audience will desert you faster than you can say "keyword stuffing".
Engage with your audience – your goal is to create a social media community around your business #business and you must be an active part of it. Respond to comments left on your blog. This is how good social media relationships are formed. Having two-way conversations demonstrates you value your audience and are listening to them. This will help to draw people in.
You can also leave comments on other people's blogs. These are not only read by the blog authors but also by the public, your prospective customers. Most blogs will let you leave your URL which links back to your blog.
Don't post spammy comments along the lines of "Wow I loved your article. We do a similar thing at our company. Click here to find out more". These are epic social media fails that could harm your brand #brand and standing on the web. When you do post a comment make sure it adds value. This is another way of boosting your credibility and authority as people will see you have something interesting to say.
Proofread your writing – you wouldn't leave the house with odd socks or egg stains on your shirt, so don't let your blog go out into the world without scrupulously checking it for typos and grammatical errors.
Use images and videos – they punch up your messages and make them more appealing, attractive and memorable. Visual material adds to the reading experience and gets readers more involved in blogs.
Invite guest bloggers – every once in a while invite a guest blogger to post on your site. This has a couple of neat benefits #benefits for you. The first is that you get great, original content without having to write it yourself. Secondly, your invitee will bring their audience with them, exposing you and your company to more people.
Submit your blog to search engines – help your posts get on the radar by submitting your blog URL to popular search engine #searchengine sites such as Bing and Google. For Google, go to its content submission page – http://www.google.com/submityourcontent/ – and for Bing go to Bing Webmaster Tool and click on 'submit your site to Bing'.
Commitment
You don't have to blog every day, but once you make a commitment to doing it, be consistent. And don't forget to sync in with your other social media networks so all your followers know when something new is being posted.